Indoor Air Quality Solutions – Reliable of Chattanooga
Reliable Heating and Air Conditioning goes beyond selling, servicing, repairing and maintaining heating and air conditioning systems. We also make indoor air quality a priority. Reliable Heating and Air Conditioning has long been considered the leader in the tri-state area for handling all residential Indoor Air Quality needs. From steam humidifiers, high efficiency air filters and germicidal u.v. lights, to residential fresh air ventilators, Reliable has the solution for you.
With so many options on the market to choose from, Reliable Heating and Air Conditioning has chosen to partner with Honeywell and their revolutionary IAQ team to bring you the latest and greatest in the ongoing battle to make your home comfortable, dust and germ free.
Read our customer Testimonial
Contact Us For More Info
Air Duct Cleaning
Let us rescue you from the pollen, dust and allergies invading your air ducts and home!
FACT: One out of six people who suffer from allergies do so because of fungi and bacteria in their air duct systems.
– Total Health & Health Magazine
The moisture and debris commonly found in HVAC systems provide an ideal breeding ground for mold, germs, fungi and other harmful microbes. Airborne contaminants are drawn through the duct work of a central air conditioning system via the return and registers. Standard throw-away filters remove less than 7% of these particles, which means much of the rest settles in your air ducts.
For over 17 years, Reliable Heating and Air Conditioning has been the leader in residential and commercial air duct cleaning technology. Our IAQ teams have cleaned thousands of homes across the Tennessee Valley, and tackled tough dirty duct work in hospitals, laboratories, office buildings, strip malls, nuclear facilities, schools and churches. Homeowners, engineers, doctors and architects turn to Reliable Heating and Air Conditioning when they need the job done right. We are the oldest and largest air duct cleaner in Chattanooga.
How it Works:
Compressed air is used at each vent to dislodge debris
All air ducts are cleaned by a powerful vacuum and debris is captured in our heat rated containment bags
All grilles are removed, cleaned and sanitized
The HVAC fan assembly and blower are cleaned
Call or email us today for a free estimate, and take the first step in making your home a healthy and happy one.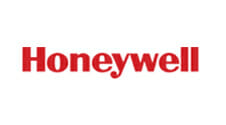 © 2022 Reliable Heating and Air Conditioning Co., Inc.